No-Nonsense Website Hosting with HostMySite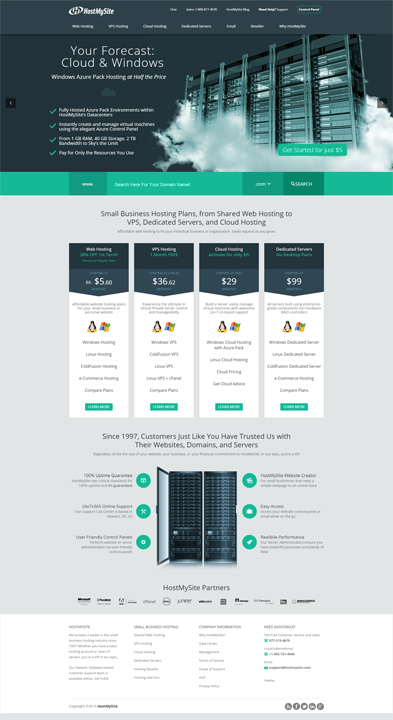 If you like WSMdomains approach to no-nonsense domain registration and management then you'll appreciate HostMySite. Why? Because all of the WSMdomains and HostMySite support teams work together within the same company! That's a great advantage when you need support for your domain and hosting accounts.
HostMySite won't bombard you with advertisements or busy pages. You can get right to the point and order any of the following web hosting services:
Every hosting plan comes with our award-winning 24x7x365 online support. Friendly and knowledgable HostMySite technical support representatives can assist with your order or any questions about your accounts.
Don't hesitate to contact HostMySite toll free at 877-215-4678
© 2016 wsmdomains.com All Rights Reserved